11 " Silicone braided chain mold M08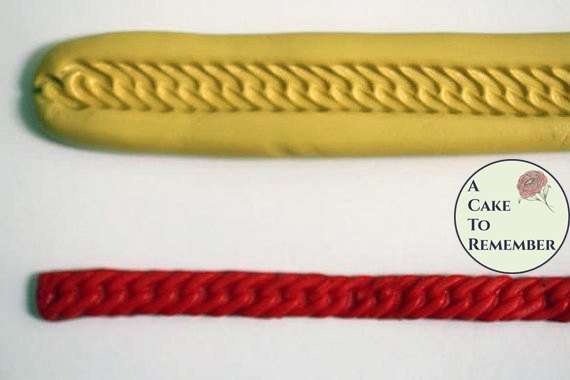 11 " Silicone braided chain mold M08
Braided chain mold to make a gumpaste purse handle, necklace, border and other cake decorating designs. The mold is about 11 1/2" long. Made by hand from food-sae silicone.
The mold is a little over 1/4" wide and is a woven type braid pattern. No need to cut out any centers from loops, it's intended to be a single unit.
Made with food-safe silicone, but if you use this for non-food uses don't use it for food items too!These molds work best with gumpaste or a stiff fondant. Soft fondant won't work in the molds because it will stretch when it's removed and lose the shape and details.
To see my main shop page click here: http://www.acaketoremember.biz