12" long ridged bead border mold M5026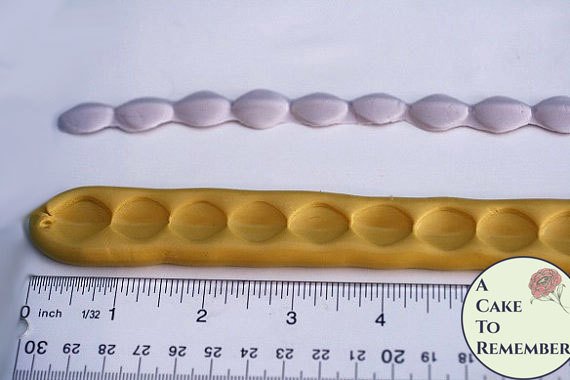 12" long ridged bead border mold M5026
12" long swirl ridged bead mold to make a gumpaste purse handle, necklace, border and other cake decorating designs.

This would be good for purse cakes, jewelry box cakes, and sugar jewelry, or to use as a border for a cake.

The mold makes a chain that's about 1/2" wide. The beads are oval shaped and they have a raised ridge in the center of the beads.

Made with food-safe silicone, but if you use this for non-food uses don't use it for food items too! These molds work best with gumpaste or a stiff fondant. Soft fondant won't work in the molds because it will stretch when it's removed and lose the shape and details.