12" Silicone rope mold for beach cakes M5018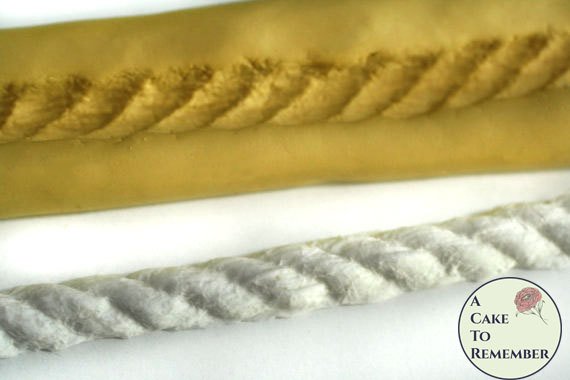 12" Silicone rope mold for beach cakes M5018
Silicone mold for fondant to make a 12" rope. Good for decorating cowboy or Western-themed cakes, or nautical cakes.
Made from a real piece of rope so it has good texture details.
The mold makes a rope that's about 1/2" wide, and works best with a stiff material that will keep the detail and not stretch when it's removed from the mold.
Click here for more information about silicone molds
Use with the anchor mold to decorate a nautical cake or a beach-themed cake. Click here for the anchor mold