3 full sheets mermaid scale printed wafer paper for cake decorating. 8" x 10.5" edible paper prints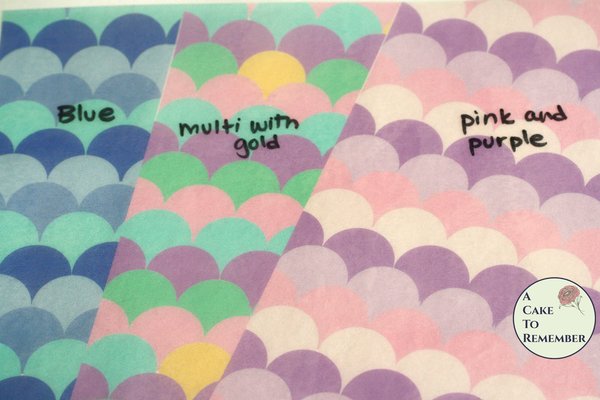 3 full sheets mermaid scale printed wafer paper for cake decorating. 8" x 10.5" edible paper prints
Three sheets of printed mermaid or fish scale wafer paper for cake decorating, cupcake decorating, or cookie decorating. Edible paper prints.
The scales are 1" diameter overlapping circles.
Choose one color at checkout: blue, pink, purple, multicolor, multi with gold, pink and purple.

Wafer paper is made from potato starch and has no flavor. You can attach it to fondant-covered cakes or iced cookies, or put it on gumpaste with piping gel.