320 Wafer paper dots for mermaid cookies, 1/2" dots. Dots to make fish scales and mermaid scales for mermaid tails and under the sea parties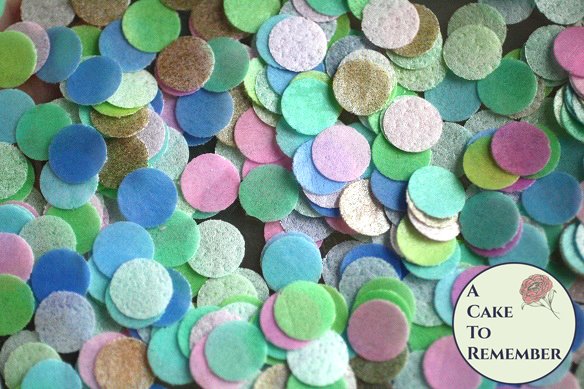 320 Wafer paper dots for mermaid cookies, 1/2" dots. Dots to make fish scales and mermaid scales for mermaid tails and under the sea parties
These 1/2" wafer paper dots can be used to make mermaid scales for mermaid tail cookies and under the sea parties.

They come in a group of 320 dots, which will make about 12 cookies with 25 dots each, with some left over in case you need extras.

You'll get 140 each of two colors plus 40 gold dots, Choose your colors at checkout.

Watch this video to see how to apply them to your cookies or cake, it's easy! https://youtu.be/iUNreG8AwKA

If you need custom colors I can do that for an additional $5 custom order fee. Send me a convo to ask before ordering. I can't guarantee a 100% color match due to the different ways that colors display on computer monitors and print out on the edible ink printer.