50 yellow/orange edible butterflies for butterfly cakes and cupcakes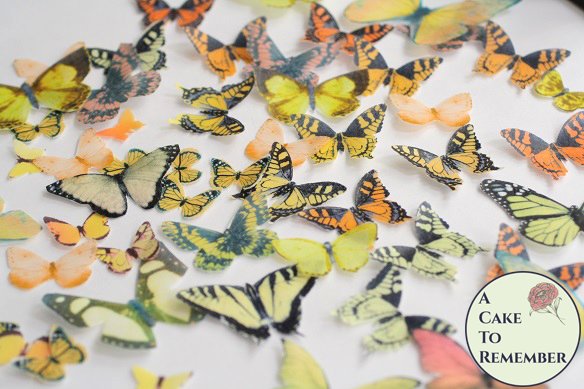 50 yellow/orange edible butterflies for butterfly cakes and cupcakes
50 assorted sizes of yellow/orange edible butterflies for cake decorating. They range from 3/4" to 3" across.
These are assorted patterns and colors, and the butterflies will vary from order to order. They're ready to ship out the next business day after they're ordered.
These are enough to make a cascade down the side of a four-tiered cake.
Limited quantities are available!!