8mm Fondant pearls- 100 pearls for cake decorating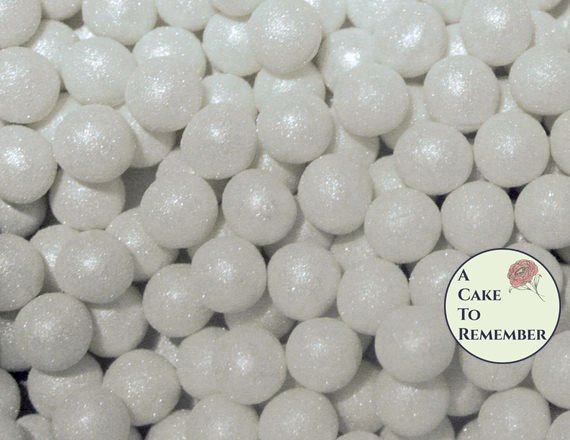 8mm Fondant pearls- 100 pearls for cake decorating
100 8mm fondant pearls to use for cake decorating. These are hand-rolled to be as round as possible, and are nice to use on cakes or sprinkled on cookies and cupcakes. They dry hard but will still be soft when they're bitten, so they won't break people's teeth! DUE TO CUSTOMS ISSUES THIS ITEM DOES NOT SHIP OUTSIDE THE U.S. ORDERS PLACED TO SHIP TO COUNTRIES OUTSIDE THE U.S. WILL BE REFUNDED. PLEASE CONTACT ME WITH QUESTIONS.
Slight variations can occur because each one is rolled by hand to eliminate the seam that you can get from pearl molds. They can be either a shiny or a matte finish...If you choose the shiny finish they're going to be lighter in color than the matte finish! For example, red will look more pink, etc. If you want a bright color, please choose the matte finish. The 8mm size is what I use to put around the base of tiers, and the 6mm size is good for use on the tiers themselves.
Please allow two weeks to receive the pearls if you're in the US. For calculation's sake, 20 of the 8mm pearls are about 6" long when laid out side to side. Each individual order contains 100 pearls.