Silicone 1.25" cowrie shell mold for cake decorating and crafts. M5152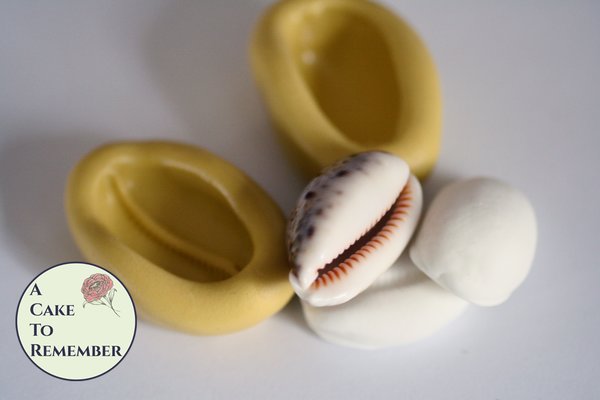 Silicone 1.25" cowrie shell mold for cake decorating and crafts. M5152
Silicone mold set to make a cowrie shell to use on under the sea or ocean cakes.
The shell is about 1.5" long, and the set contains the molds for the inner and outer shell. You can use them individually or put two together to make a two-sided shell.
This could be used for gumpaste, fondant, chocolate or poured sugar.
Click here for more information about silicone molds