Filigree fan mold for cake decorating, gumpaste or polymer clay. M5157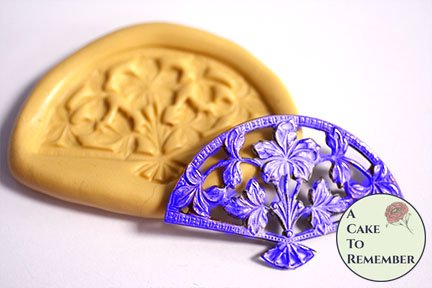 Filigree fan mold for cake decorating, gumpaste or polymer clay. M5157
Silicone fan mold for cupcake toppers or cake decorations. This has a flower filigree pattern on it and is made from food-safe silicone.
About 2" wide and a little over 1" tall at the widest part.
Can be used with gumpaste, stiff fondant, polymer clay, utee, resin and air-dry clays.
These molds work best with gumpaste or a stiff fondant. Soft fondant won't work in the molds because it will stretch when it's removed and lose the shape and details.