GOLD Rainbow Dust Edible Glitter, 5g for cake decorating, cupcake decorating, cookies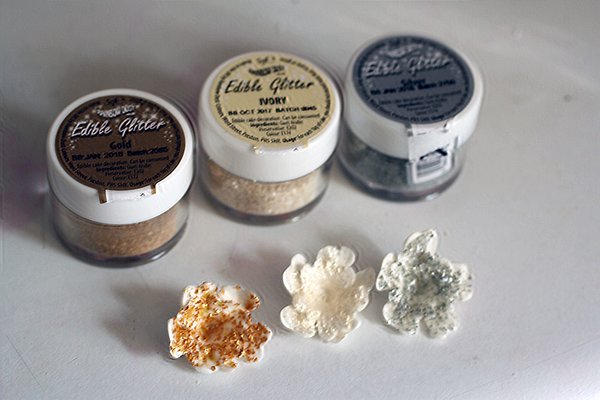 GOLD Rainbow Dust Edible Glitter, 5g for cake decorating, cupcake decorating, cookies
5g container of rainbow dust edible glitter in GOLD, pictured on the left in the photo.
This glitter is made from gum Arabic and coloring and is edible, not non-toxic like plastic disco dust.
It's reflective but it's not as shiny as plastic glitter. It looks shinier when you put it on the cake or cupcake, when it's in the container it's not as reflective.