Gumpaste bird's nest gender reveal party cake topper, baby shower cake topper, wedding cake topper, rustic wedding cake topper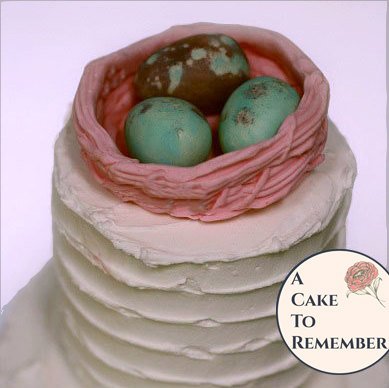 Gumpaste bird's nest gender reveal party cake topper, baby shower cake topper, wedding cake topper, rustic wedding cake topper
Cute gumpaste nest with eggs for gender reveal party cake topper for rustic cakes, or for baby shower cakes or wedding cakes in a natural brown color.

Sized to fit on a 5" tier, the nest is about 3 to 3 1/2" wide. The eggs are about 1 to 1 1/2" long. You get three eggs with the nest, and the eggs are removable so you can arrange them on the cake separately if you want to.

The nest and egg colors can be chosen at checkout.