Handprints and crayons kid stuff mold for cake decorating, polymer clay. Cake supplies and cake silicone molds for DIY kids cakes. M5043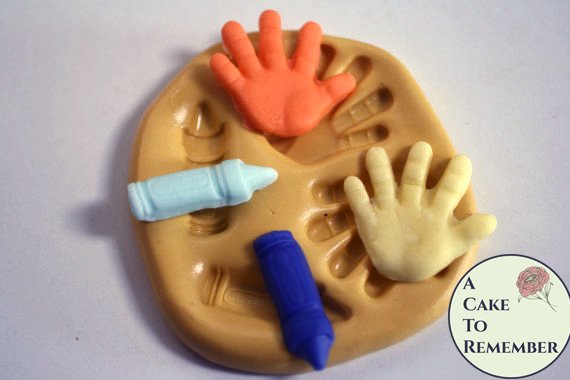 Handprints and crayons kid stuff mold for cake decorating, polymer clay. Cake supplies and cake silicone molds for DIY kids cakes. M5043
Handprints and crayons kid stuff mold for cake decorating or polymer clay. Sized well for cake pops.

These are about 1" long and would be cute on a cake or cupcakes for a preschool party.

It should be used with a stiff modeling material so that it will pick up the details. Soft materials can stretch and lose the small details.

This mold is made from food-grade silicone, this can be used for gumpaste, chocolate, isomalt or fondant. It can also be used for polymer clay or resin.