Large two-piece pinecone mold for cake decorating. Edible pinecones, gumpaste pinecone mold. M1016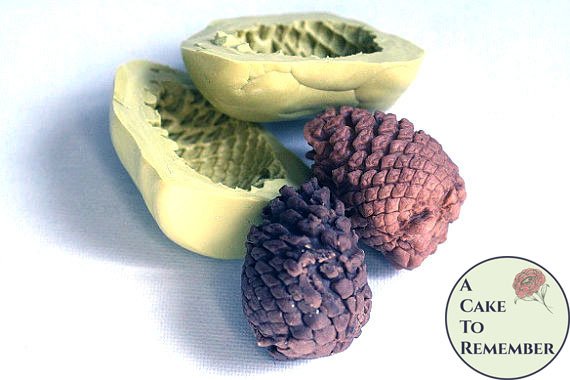 Large two-piece pinecone mold for cake decorating. Edible pinecones, gumpaste pinecone mold. M1016
Two-piece silicone mold to make a three dimensional pinecone for cake decorating. This makes a pinecone that's about 2" tall, but variations can occur since each one is made by hand using real pinecones.

This works best with a stiffer modeling material like gumpaste or a stiff candy clay. You can also put it in the freezer to stiffen up the modeling medium if it stretches too much when trying to remove it from the mold.

The two-piece molds take a little practice but they can give you a nice result once you get the hang of it. Comes with instructions and tips!