Pocket Watch silicone mold for cake decorating, cupcake decorating, chocolate, polymer clay, pocketwatch mold, silicone mould M03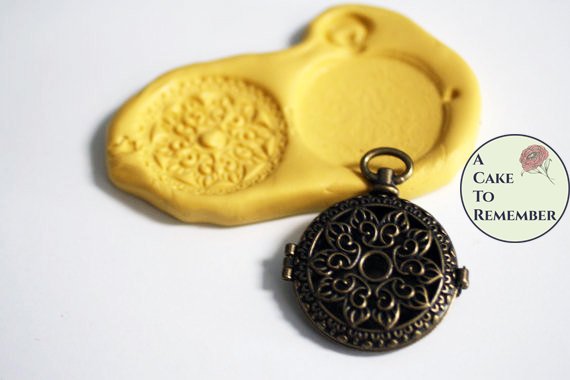 Pocket Watch silicone mold for cake decorating, cupcake decorating, chocolate, polymer clay, pocketwatch mold, silicone mould M03
Pocket watch silicone mold for cake decorating, cupcake decorating, polymer clay, and chocolate. This can be used as a two-piece or a single piece watch.

The watch is about 1 1/2" wide (each section) and you can either use it as a single piece and add a watch face to it, or close the two sections to make it look like it's closed. You can string it on a chain or a string like I did in the third photo above.

This could be used for gumpaste, fondant, chocolate or polymer clay. Safe up to 350 degrees Fahrenheit. If you use it for polymer clay it shouldn't also be used for food items!