Silicone camera mold for cake pops or cupcakes. M5079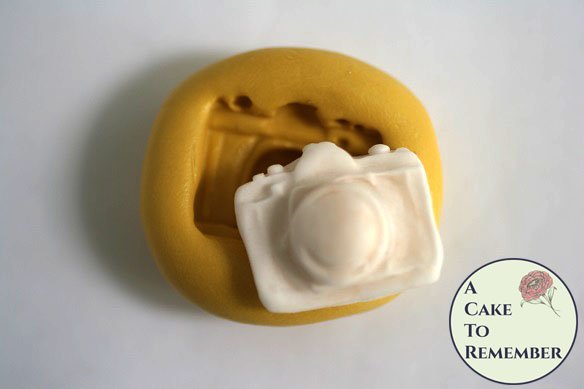 Silicone camera mold for cake pops or cupcakes. M5079
Silicone camera mold for cake pops or cupcakes.
This mold makes a little camera about 1/2" tall and a little under 1" wide. Good for cake pops, cookies or cupcakes.
Food-grade silicone means that you can use it with poured chocolate, fondant, gumpaste, isomalt, or candy clay, and it can also be used for polymer clay or resin.
Click here for my homepage: http://acaketoremember.biz/
Sign up for the VIP Club to get a 20% off coupon code to use on your first order! http://acaketoremember.biz/p/vip-club-signup