Silicone clothespin mold for cakes or cupcakes M5068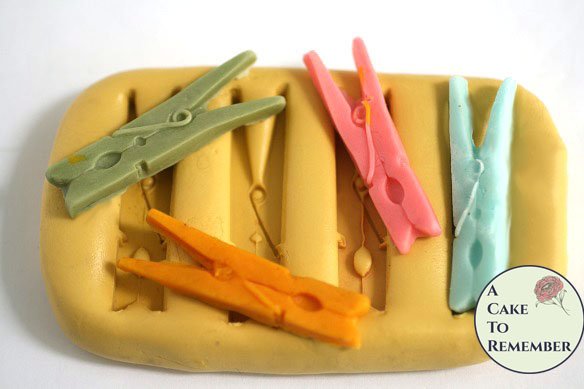 Silicone clothespin mold for cakes or cupcakes M5068
Silicone clothespin mold for cakes or cupcakes.
This mold makes a clothespin that's about 2" tall and 1" wide. Good for cakes and cupcakes.
The mold has cavities for four pins, so you can pour chocolate into four at once if you want to use chocolate. Material like fondant or gumpaste will work well to hold the details.
Click here for my homepage: http://acaketoremember.biz/
Sign up for the VIP Club to get a 20% off coupon code to use on your first order! http://acaketoremember.biz/p/vip-club-signup