Silicone cross mold set, 1" and 1.5" tall, for cake decorating. M1028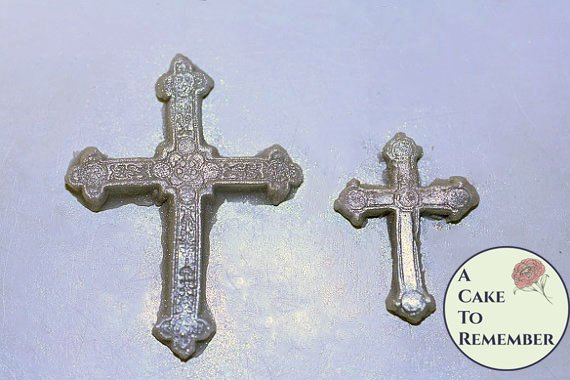 Silicone cross mold set, 1" and 1.5" tall, for cake decorating. M1028
Silicone cross mold for cake decorating or cake pops. This mold makes two crosses, one is 1" tall and the other is about 1 1/2" tall.
Both crosses have some design detail on them, and the smaller one is sized right for use on cake pops.
The silicone is food grade and can be used with fondant, gumpaste, chocolate or sugar.