Silicone flower buttons mold for cake decorating. M1043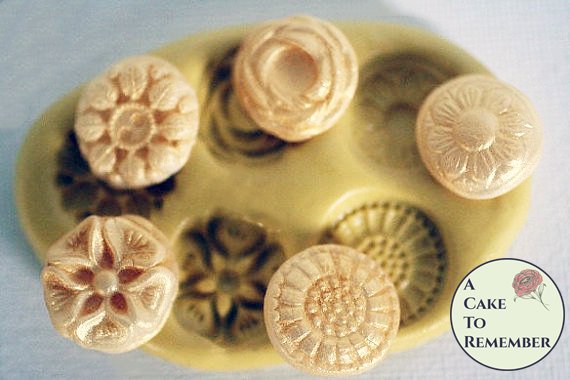 Silicone flower buttons mold for cake decorating. M1043
Silicone flower buttons mold for cake decorating. These buttons either look like flowers or could be used for flower centers.
All of these buttons are a little over 1/2" wide, and are from my collection of vintage buttons.
The silicone is food grade and can be used with edible materials.