Silicone pickle mold, fake food mold to make 3D pickle for cake decorating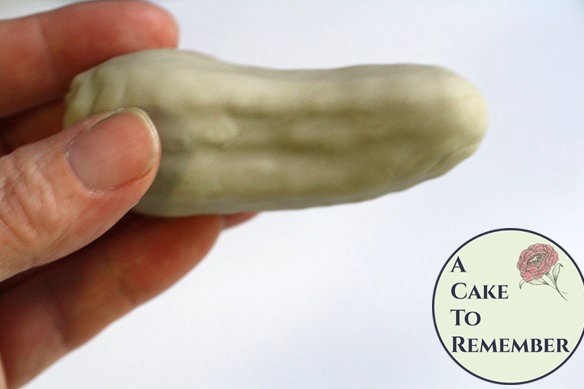 Silicone pickle mold, fake food mold to make 3D pickle for cake decorating
Silicone pickle mold for cake decorating. Fake food mold for use with materials that you press into the mold to make a 3D pickle.
This mold won't work well with pourable materials since it has a slit in the side to allow for removal of the finished pickle.
It makes a pickle that's about 3" long. Food-safe silicone that can also be used for polymer clay.