Silicone scroll mold to make an S shape for cake decorating or polymer clay M04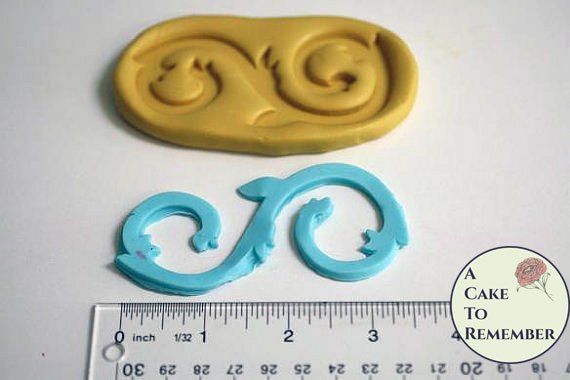 Silicone scroll mold to make an S shape for cake decorating or polymer clay M04
Silicone mold that makes an S scroll with little leaf-type flourishes on it. This is about 3 1/2" long and 1 1/2" wide, but the molded shape can be moved around to make it narrower or wider.
This can be used for cake decorating for scrollwork, or opened up slightly to make the letter "S" for a monogram or just to vary the scroll shape.
This type of mold works best with a stiff modeling medium such as gumpaste or modeling chocolate. If you use a softer material in it like a soft fondant it will be too stretchy and might be difficult to get out of the mold without losing the detail.
To see my main shop page click here: www.acaketoremember.biz