Silicone starfish mold to make a 2" starfish for cake decorating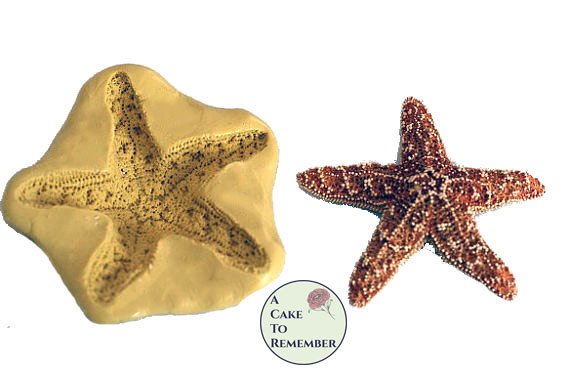 Silicone starfish mold to make a 2" starfish for cake decorating
Silicone starfish mold for cake decorating.
This mold makes a starfish that's about 2" from tip to tip, so it's sized right for using flat on top of cupcakes.
This mold is made from a real starfish so it has nice detail and texture.
The silicone is food grade and can be used with fondant, gumpaste, chocolate or sugar.
To see my main shop page click here: www.acaketoremember.biz