SLIGHTLY IMPERFECT-- Silicone zipper pull mold for cake decorating and purse cakes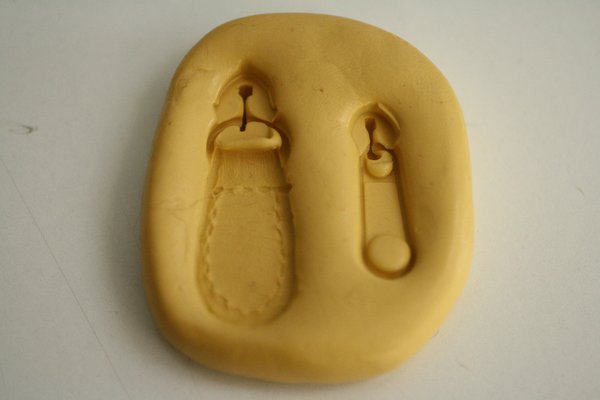 SLIGHTLY IMPERFECT-- Silicone zipper pull mold for cake decorating and purse cakes
SLIGHTLY IMPERFECT Silicone zipper pull for cake decorating and purse cakes.
This one is imperfect because I did it backwards (duh) and the top of the pulls aren't flat.
There are two pulls, one basic and one with a stitched tag.
They're made from real zipper pulls so they're life-sized, about 3/4 to 1" long.
The silicone is food grade and can be used with edible materials.