Small roses mold for gumpaste and cake decorating. Silicone flower mold for cakes or cupcakes. M5019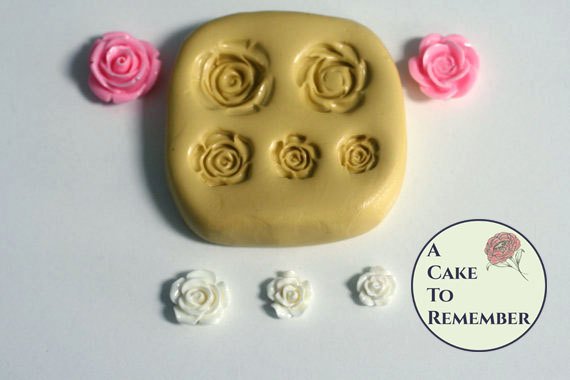 Small roses mold for gumpaste and cake decorating. Silicone flower mold for cakes or cupcakes. M5019
Mold to make multiple sizes of small roses for cake decorating or cupcake decorating. The roses vary in size between about 1/4" to 3/4" across.

This mold would be good to use with gumpaste, candy clay, isomalt or fondant. Stiffer materials work better since soft fondant can stretch and lose the detail when the roses are released from the mold.

This is a food-safe silicone that can also be used with polymer clay and other non-edible materials, but if you use it for food don't also use it for non-edibles!