Succulent mold/veiner for cake decorating and gumpaste succulents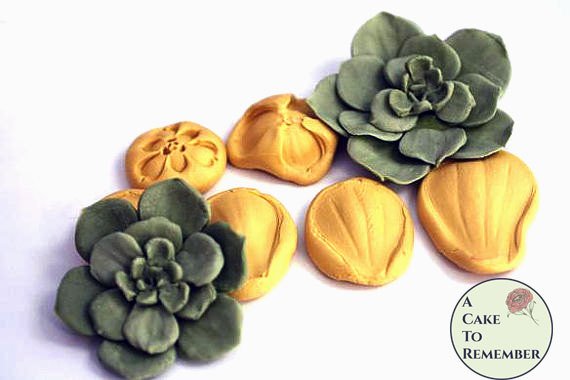 Succulent mold/veiner for cake decorating and gumpaste succulents
Set of six silicone molds to make and vein petals for a gumpaste succulent for cake decorating.
You can make different sizes of succulents depending on how many layers of petals you choose to put on. The set includes a center, a three-petal layer, and four individual petals that you can use to create layers of petals. A set of instructions will be included for the basic arrangement.
You can use this set with or without succulent cutters, or with rose petal cutters or circle cutters.