12" Silicone textured loop chain mold. M5013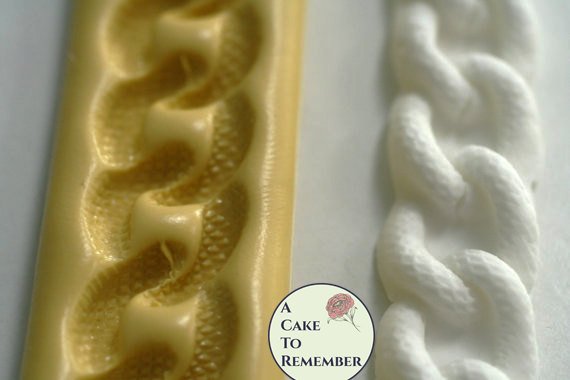 12" Silicone textured loop chain mold. M5013
12" long textured loop chain mold to make a gumpaste purse handle, necklace, border and other cake decorating designs.

The mold makes a chain that's about 1/2" wide and each link of the chain is textured with a small bumpy pattern. You can either cut the centers of the links out or leave them in and paint the chain a contrasting color. For this chain you can also cut out the link centers and add strips of gumpaste to make it look like a ribbon has been woven through to make a decorative purse handle.

Made with food-safe silicone, but if you use this for non-food uses don't use it for food items too!These molds work best with gumpaste or a stiff fondant. Soft fondant won't work in the molds because it will stretch when it's removed and lose the shape and details.