Tiny wings silicone mold for cake decorating, cake pops or polymer clay. M1098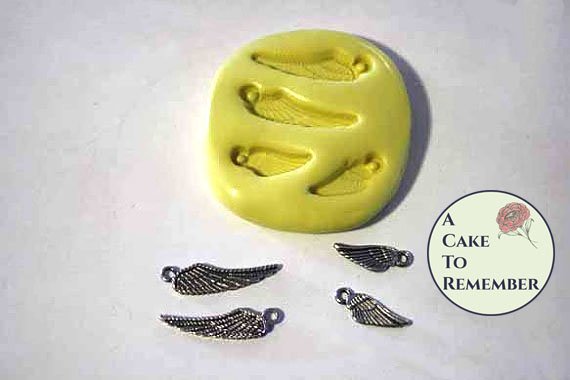 Tiny wings silicone mold for cake decorating, cake pops or polymer clay. M1098
This is a silicone mold for cake decorating made from two tiny pairs of wings. These are sized perfectly for tiny birds or angels on cakes, or for cake pops.
The larger of the two pairs is about 1" long, and the smaller is about 3/4" wide.
The mold is make from a food-grade silicone, and you can use it for gumpaste, fondant, modelling clay, chocolate, and isomalt. It's safe up to 325 degrees Fahrenheit, and I've used hot isomalt in them with a good result.
You can also use them for polymer clay and other clay media, but if you use them for non-food purposes don't use them for food items after that!