Toothbrush and toothpaste molds set, dentist cake ideas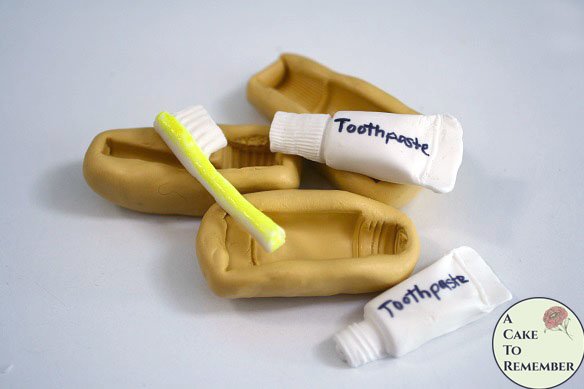 Toothbrush and toothpaste molds set, dentist cake ideas
Toothbrush mold and 2 toothpaste tube molds for dentist cake ideas. 2" long silicone mold set of three. Great for cupcake toppers and cake decorating for dentists and dental hygienists when you can't think of what else to put on the cake other than teeth!

These molds are about 2" long, and include the toothbrush and two tubes of toothpaste, one with a cap and one without. You can add a squeeze of toothpaste coming out of the one without a cap to add some reality.

These work best with a stiffer material, especially for the toothbrush because of the handle length. Softer fondant might stretch when you remove it from the mold, so adding some cornstarch to the fondant to stiffen it will help in removing it.