10 Gumpaste pumpkins for cake decorating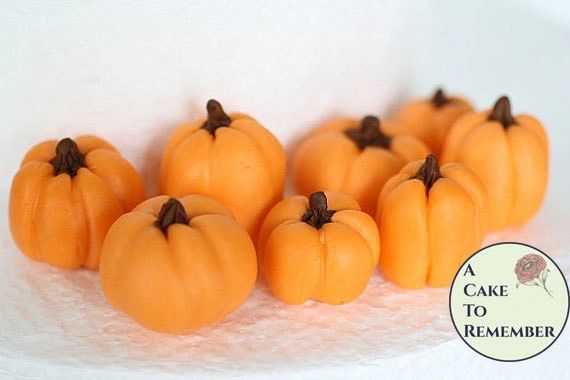 10 Gumpaste pumpkins for cake decorating
Ten little gumpaste pumpkins in various sizes for cake decorating. Cute on autumn themed cakes or rustic cake designs.
The pumpkins are all made individually, so they'll all be different. The color can vary but is usually a medium orange with a dark brown stem. They're sized to be about 3/4" to 1 1/2" tall.
Please allow at least a week before I can ship them to give them time to dry after being made. Each order contains ten pumpkins.
Due to customs issues I don't ship these outside the U.S. International orders will be refunded and cancelled, sorry!