12 edible agate slice druzy geode for cupcake toppers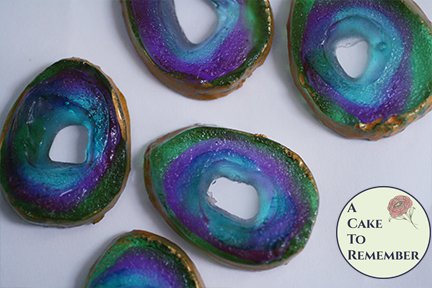 12 edible agate slice druzy geode for cupcake toppers
12 edible agate slice geodes for cupcake toppers and geology parties!

Made from isomalt, each one has different patterns and rings of blue, green and purple color around a center hole. The edges are painted gold.

They're about 1.5" long and 1" wide, and can be used to decorate a cake or placed on top of cupcakes.

Isomalt is a beet sugar, so it's edible, but if you're sensitive to the no-calorie sugar substitutes, you shouldn't eat it, since it can cause digestive problems for people with sensitivities.