12 Gumpaste silver leaves for cake decorating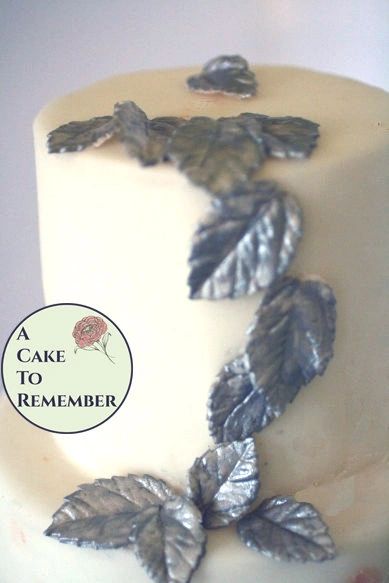 12 Gumpaste silver leaves for cake decorating
Silver sugar rose leaves, for cake decorating, cupcakes or sugar cookies. If you're looking for a hint of silver on your holiday treats don't settle for the cheap foil leaves!
DUE TO CUSTOMS ISSUES THIS ITEM DOES NOT SHIP OUTSIDE THE U.S. ORDERS PLACED TO SHIP TO COUNTRIES OUTSIDE THE U.S. WILL BE REFUNDED. PLEASE CONTACT ME WITH QUESTIONS.
This set is 12 leaves, six each of two sizes, 1" and about 1 1/2" long. Use them for filler for gumpaste flower arrangements on cakes, or to place with small flowers on top of a cookies or cupcakes.