12 pieces of edible gumpaste bamboo for tropical cakes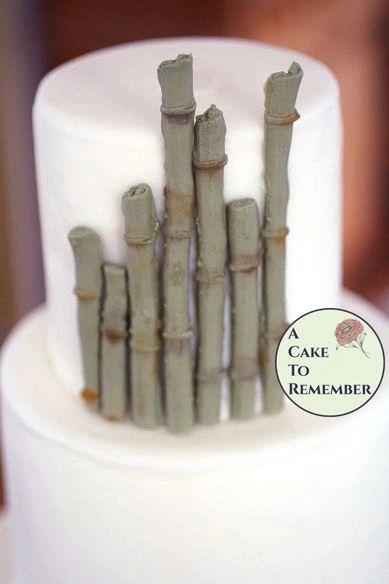 12 pieces of edible gumpaste bamboo for tropical cakes
Twelve pieces of gumpaste bamboo for cake decorating or Hawaiian cakes. Edible bamboo for beach-themed cakes.
DUE TO CUSTOMS ISSUES THIS ITEM DOES NOT SHIP OUTSIDE THE U.S. ORDERS PLACED TO SHIP TO COUNTRIES OUTSIDE THE U.S. WILL BE REFUNDED. PLEASE CONTACT ME WITH QUESTIONS.
This set includes 12 pieces of bamboo made from gumpaste, which is a sugar clay that dries hard. They can be broken off to be a specific size, and each set includes 4 pieces each of short, medium and long lengths.
The short ones are about 3", the medium ones are about 4-5" and the long ones are 6" long. They're all about 1/2" wide.
I make these out of green gumpaste and dust some brown on the bumpy part to emphasize the joints on the branch. If you want them to be all white just send me a note when you check out.
Please allow a couple of weeks for these to be made, dry and have time to ship to you!