24 small ivy edible leaves for mini cupcake toppers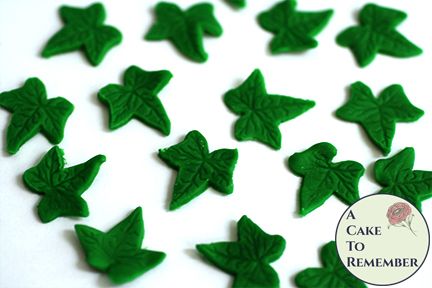 24 small ivy edible leaves for mini cupcake toppers
Small green ivy edible leaves made from fondant to use as cupcake toppers or a decoration for garden or fairy themes cakes.

Sizes are between 1/2" and 3/4" tall and wide.

Use these for extra leaves on the fairy door cake kit here: http://acaketoremember.com/products/fairy-door-cake-decorating-kit

You can also pair them with the small flowers here for cupcake toppers or cake pops. These are small, so they'd be good for mini cupcakes as well.

These are made from green vegan fondant.