3D horse head silicone mold for food or soap making M5235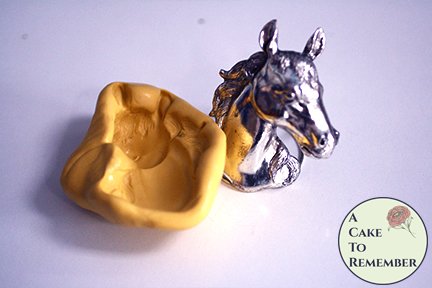 3D horse head silicone mold for food or soap making M5235
This food grade silicone mold makes a horse head that has a 3D nose and a flat back. It makes a head that will lay flat against a cake and the head and nose will extend out from the cake.
The head is about 2 1/2" tall and a little under 1" deep in the head area.
This mold would work well with chocolate, resin, isomalt or other poured media, or with polymer clay or gumpaste for a molded item.