3D Christmas ornament silicone mold- Star patterns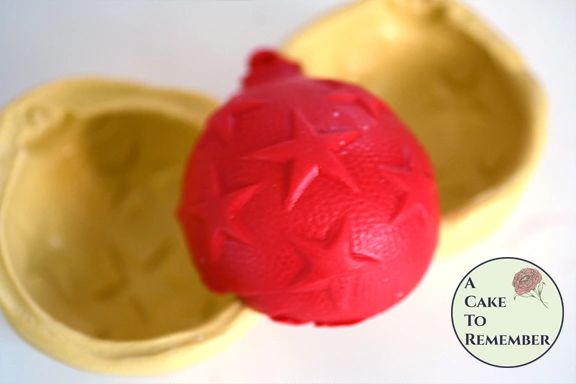 3D Christmas ornament silicone mold- Star patterns
Want to make a round Christmas ornament that you can eat? Use this 3D Christmas ornament silicone mold. Make a solid sphere or a hollow one that you can fill with candy or other small treats. You can also use it for cake decorating to form a fondant shell around a large cake ball.
You could also use half of the mold it to make a half-sphere shape. It works with chocolate, fondant, gumpaste, or inedible materials like polymer clay. You can watch the video below to see how to make a round chocolate shell that you can fill with small candies, then impress people at your Christmas party when you crack the ball open and show them the treats inside!
Safe up to 375 degrees Fahrenheit. If you use it for polymer clay it shouldn't also be used for food items!