6 gumpaste sea urchins for cake decorating, beach cakes and mermaid cakes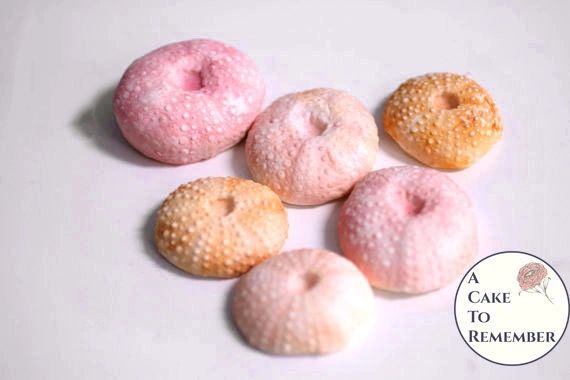 6 gumpaste sea urchins for cake decorating, beach cakes and mermaid cakes
Six gumpaste sea urchins for cake decorating or beach cakes, ocean cakes or mermaid cakes. DUE TO CUSTOMS ISSUES THIS ITEM DOES NOT SHIP OUTSIDE THE U.S. ORDERS PLACED TO SHIP TO COUNTRIES OUTSIDE THE U.S. WILL BE REFUNDED. PLEASE CONTACT ME WITH QUESTIONS.
This set includes six sea urchins made from gumpaste, which is a sugar clay that dries hard. They're about 1 1/2" to 2" long and slightly oval-shaped. I'll include three larger and three smaller ones.
I make these out of white gumpaste and color them in shades of pink and orange.