6 pieces variety of gumpaste coral for cake decorating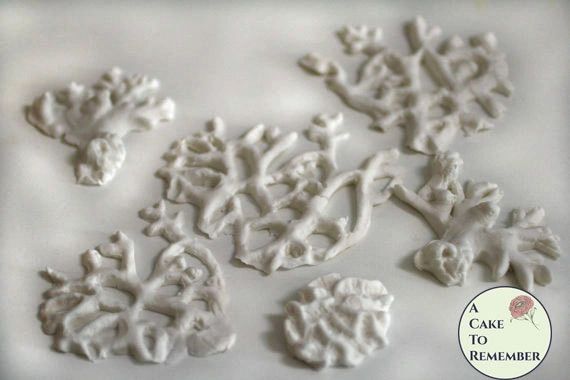 6 pieces variety of gumpaste coral for cake decorating
A variety of gumpaste coral for cake decorating, beach wedding cakes, mermaid party cakes or for cupcake decorating. Use this with gumpaste sea shells to make seashell groupings for a wedding cake topper. DUE TO CUSTOMS ISSUES THIS ITEM DOES NOT SHIP OUTSIDE THE U.S. ORDERS PLACED TO SHIP TO COUNTRIES OUTSIDE THE U.S. WILL BE REFUNDED. PLEASE CONTACT ME WITH QUESTIONS.
This selection contains three pieces of thinner fan coral, two pieces of a thicker branching coral, and one piece of brain coral. They range in size from 1 1/2" to 3" across. and each order may vary because they're made by hand. I'll make sure you have a variety of sizes to use on your cake.
These will come to you in matte white or pearlized white, choose at checkout.