12 small edible succulents assorted cupcake toppers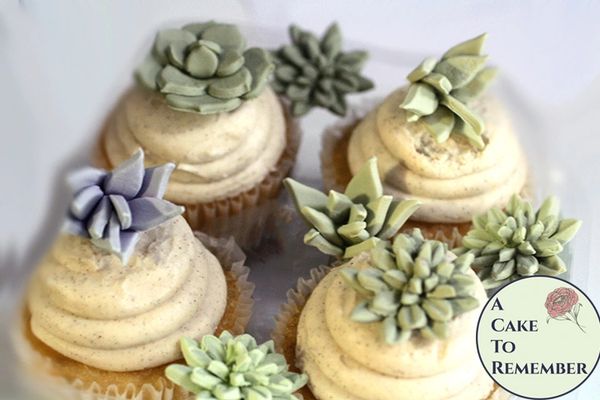 12 small edible succulents assorted cupcake toppers
12 small gumpaste succulent plants in a variety of shapes and colors for cake decorating and cupcake toppers.
These are shades of green and purples and are around 1.5" across. They come in three shapes.
Edible succulents are a really cute addition to rustic wedding cakes and cupcakes, and are great for DIY weddings since they're easy to arrange on cakes in small groupings, and they don't have wires to worry about.
DUE TO CUSTOMS ISSUES THIS ITEM DOES NOT SHIP OUTSIDE THE U.S. ORDERS PLACED TO SHIP TO COUNTRIES OUTSIDE THE U.S. WILL BE REFUNDED. PLEASE CONTACT ME WITH QUESTIONS.