Cat cake topper, crazy cat lady birthday cake decorations. Edible animal cake topper, cat cake decorations, pet birthday party cake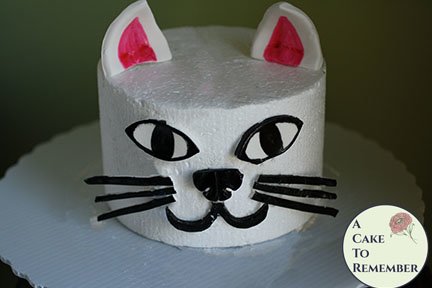 Cat cake topper, crazy cat lady birthday cake decorations. Edible animal cake topper, cat cake decorations, pet birthday party cake
This is a cat cake kit for a crazy cat lady cake or a pet-themed birthday party. Make a cat cake by just adding the separate pieces included onto a round or square 6" to 8" cake.

The pieces in the photo are shown on a 6" tier.

Kit includes two ears with pink inside, black nose and whiskers, and black and white eyes. Each cat will be a little different because they're each painted by hand.

Add the pieces to a cake using extra icing for a buttercream cake, or melted white chocolate for a fondant cake. The individual pieces are flat, so they'll extend from the surface of a round cake a little bit.

Please allow a couple of weeks for the set to make it to you. I try to keep these in stock so they can be shipped out quickly, but if they have to be made it can be a day or two before the pieces dry enough to ship safely.