Scrollwork texture mat for soapmaking or for fondant borders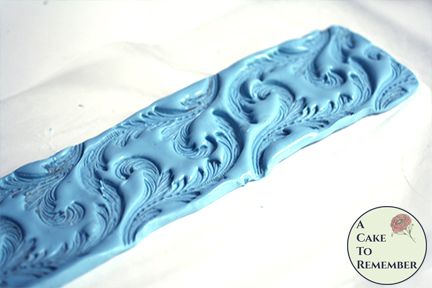 Scrollwork texture mat for soapmaking or for fondant borders
3"x12" silicone flourish scrollwork mat to put inside soap making mold boxes to form a texture on the top of the bars.
Made from food safe silicone, this mold could also be used for fondant or gumpaste to create a border on wedding cakes.


This is a heavy mold and might need to be trimmed to fit inside a soap form. It's made to be as close to 3" wide by 12" long as possible but slight variations could make the mats slightly larger or smaller. It can be trimmed using a utility knife or sturdy scissors.
These are made to order and each one will be slightly different. They'll ship 1-2 days after the order is placed due to the type of silicone that's used to make them.