Fondant edible flowers for cake decorating or cupcake toppers, 12 flowers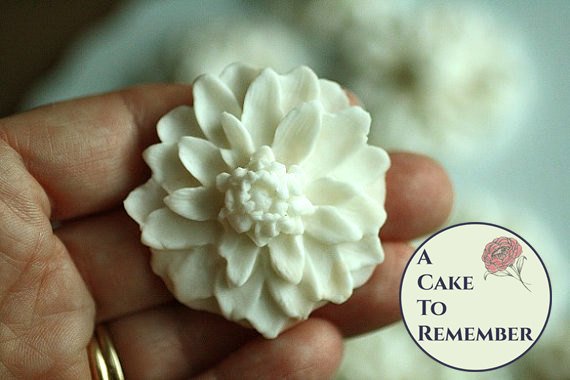 Fondant edible flowers for cake decorating or cupcake toppers, 12 flowers
This is a group of 12 molded flowers, about 1 1/2" across, handmade from fondant.
Fondant is a sugar dough and is edible, but dries to a hard finish so that it keeps its shape on cakes.
DUE TO CUSTOMS ISSUES THIS ITEM DOES NOT SHIP OUTSIDE THE U.S. ORDERS PLACED TO SHIP TO COUNTRIES OUTSIDE THE U.S. WILL BE REFUNDED. PLEASE CONTACT ME WITH QUESTIONS.
These can be made in any color that you need...Specify your color when you order, or convo me with specific shades. If no color is selected I'll make them in white.
Colors listed are primary-type colors. Green is a grass green for instance, not a sage green! If you want specific colors you need to add a note when you order! If you don't specify a color I'll send you white ones.
These flowers are technically edible, but dried fondant is quite chewy and sweet...It's delicious for little kids but might be too much sugar for an adult!
To see my main shop page click here: http://www.acaketoremember.biz