Fondant edible succulents gender reveal party cupcake toppers, twin baby shower cake toppers, gender reveal decoration, fondant succulents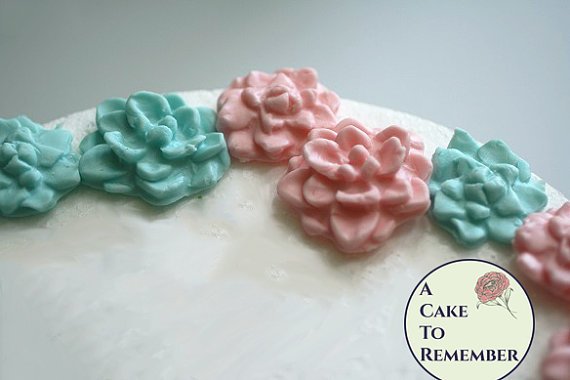 Fondant edible succulents gender reveal party cupcake toppers, twin baby shower cake toppers, gender reveal decoration, fondant succulents
24 assorted sizes fondant pink and blue succulents made from molds. These are great for gender reveal party cake toppers or for cupcake toppers. They'd also be cute for a baby shower for twins.

They're made from silicone molds and there are enough to form a circle on the edge of an 8" or 9" round cake, as shown in the first photo. You could also decorate a dozen cupcakes with this number of succulents.

These range from about 1/2" to 1 1/2" across and include five different shapes.