Edible fondant gender reveal party cupcake toppers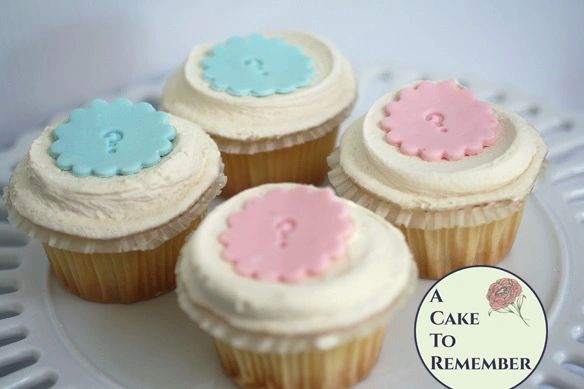 Edible fondant gender reveal party cupcake toppers
12 fondant pink and blue gender reveal party cupcake toppers with a question mark imprinted into scalloped circles. These are cute on top of cupcakes for a gender reveal baby shower, and can be inserted into the cupcake icing or placed flat on top of the cupcakes or cake.

These are about 1 1/2" across and include 6 of each color.
Made with a vegan fondant.