12 Gumpaste acorns for cake decorating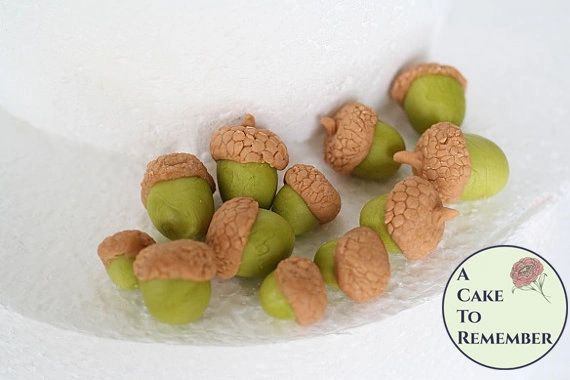 12 Gumpaste acorns for cake decorating
12 gumpaste acorns for cake decorating or cupcake decorating.
Cute for woodland cakes or autumn themed cakes, these are about 1/2" to 3/4" long, and they're each made by hand.
DUE TO CUSTOMS ISSUES THIS ITEM DOES NOT SHIP OUTSIDE THE U.S. ORDERS PLACED TO SHIP TO COUNTRIES OUTSIDE THE U.S. WILL BE REFUNDED. PLEASE CONTACT ME WITH QUESTIONS.
Please allow at least a week to let these dry before I can ship them. I can probably get them out sooner, but they need to be dried before I can send them.