Gumpaste Bows For Cake Decorating, DIY weddings, wedding cakes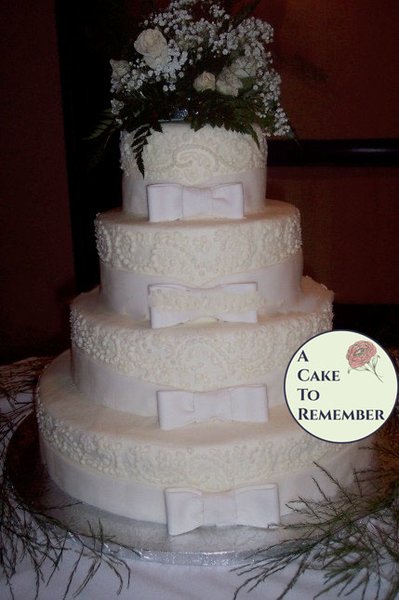 Gumpaste Bows For Cake Decorating, DIY weddings, wedding cakes
Gumpaste Bow Ties for cake decorating. This is the full bow and center, but doesn't include the tails that hang down from the bow. You can add those if you choose to when you're assembling the cake.
DUE TO CUSTOMS ISSUES THIS ITEM DOES NOT SHIP OUTSIDE THE U.S. ORDERS PLACED TO SHIP TO COUNTRIES OUTSIDE THE U.S. WILL BE REFUNDED. PLEASE CONTACT ME WITH QUESTIONS.
This listing is for 5 bows. Bows are about 4 to 4 1/2" across and about 1 to 1 1/2" tall. Choose a narrow style (first picture) or a fluffier style (second picture) at checkout.
The bows will be white so that you can color them to match the rest of the cake. If you'd like a colored bow send me a meassage, but I can't guarantee that I'll be able to match colors if you're using a specific color on the cake.
Please make sure to read the store policies before ordering! Gumpaste is fragile and some breakage might occur in transit even though I package everything very carefully.
To see my main shop page click here: http://www.acaketoremember.biz