Gumpaste leaves for wedding cake, DIY wedding cake decorations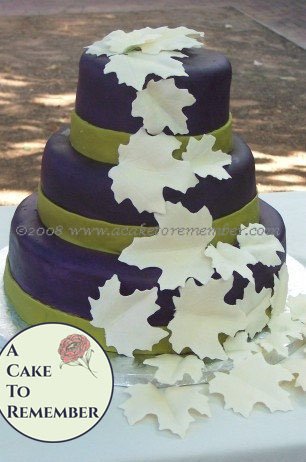 Gumpaste leaves for wedding cake, DIY wedding cake decorations
30 autumn leaves in various sizes and shapes, in any range of colors that you want. You can request a specific type of leaf if you only want one type. Sizes are up to about 3 1/2" across for the largest ones, and 1 1/2" for the smaller ones.
A simple cascade of gumpaste leaves makes a nice embellishment for a fall wedding.
This listing gives you enough leaves for a full-looking cascade on a three-tiered cake.
DUE TO CUSTOMS ISSUES THIS ITEM DOES NOT SHIP OUTSIDE THE U.S. ORDERS PLACED TO SHIP TO COUNTRIES OUTSIDE THE U.S. WILL BE REFUNDED. PLEASE CONTACT ME WITH QUESTIONS.
Please allow at least three weeks to receive the leaves. If you need them sooner than that I might be able to get them to you, but please check with me before ordering!
Also, please check my policies on shipping gumpaste in the store policies section.
To see my main shop page click here: http://www.acaketoremember.biz