Gumpaste sea shells for cake decorating, edible sea shells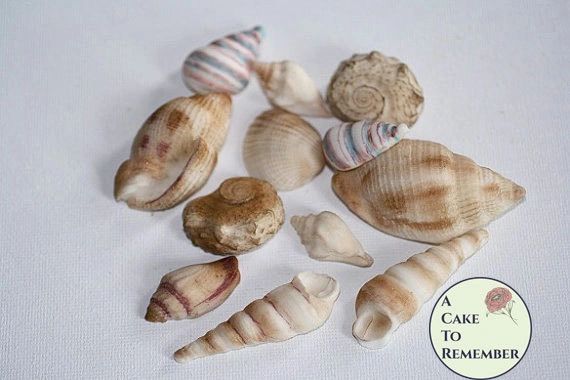 Gumpaste sea shells for cake decorating, edible sea shells
This is a set of twelve gumpaste seashells that are molded and hand colored with petal dusts. They look great on beach cakes and beach themed wedding cakes. The shells range from a little over 1/2" to about 2" long, and you'll get an assortment.
DUE TO CUSTOMS ISSUES THIS ITEM DOES NOT SHIP OUTSIDE THE U.S. ORDERS PLACED TO SHIP TO COUNTRIES OUTSIDE THE U.S. WILL BE REFUNDED. PLEASE CONTACT ME WITH QUESTIONS.
They're made of gumpaste, which is edible, so it can be used on cakes as a decoration. It's not like a candy, though, so don't give them to the kids to eat.
I color them using realistic shell colors so there tend to be a lot of browns and pinks in the palette.
Please allow at least a week to allow for drying time before they're shipped.