SLIGHTLY IMPERFECT-- Leaf lace mold for cake decorating, chocolate polymer clay , resin, silicone mould, cake lace mold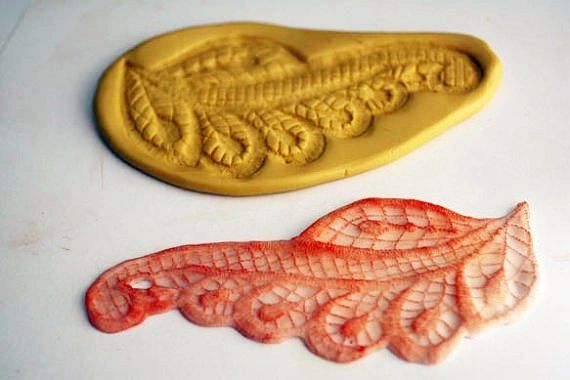 SLIGHTLY IMPERFECT-- Leaf lace mold for cake decorating, chocolate polymer clay , resin, silicone mould, cake lace mold
SLIGHTLY IMPERFECT-- Leafy design cake lace mold for cake decorating. It's about 5" long and 2 1/2" at the widest spot. it has a woven border and a net/mesh design that connects the edges and center details in each shape.
This one is irregular because the detail on the corner isn't as distinct as it could be, as shown in the second photo.

This could be used for gumpaste, fondant, chocolate or poured sugar. Safe up to 350 degrees Fahrenheit. If you use it for polymer clay it shouldn't also be used for food items!

The orange pieces in the photos are made from gumpaste and show the detail on the molded item.