Not So Common Sense:Five Tips For Home-Based Business Success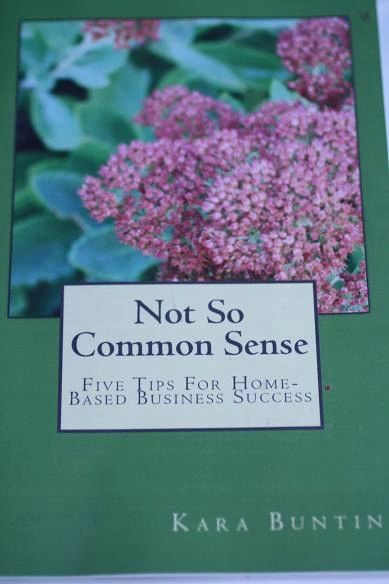 Not So Common Sense:Five Tips For Home-Based Business Success
I wrote this business ebook four years ago to outline some common mistakes that people make when they open a home-based business. It's not a how-to, it's more of a How-not-to-do book about mistakes that people make when they open a home-based business.
I've owned a successful custom cake business since 1999, and I have an active Etsy shop. I work from home and have first-hand experience in what to do and not to do, based on my own experience and from watching things that other wedding professionals have done!
This is a PDF download and will be emailed to you within 24 hours of purchase. To get a version that you can download immediately, use the link in my Etsy shop here: https://www.etsy.com/listing/192945746/not-so-common-sense-5-tips-for-running-a?ref=shop_home_active_1&ga_search_query=common
It's a quick read and will help you decide whether you really want to open a business or not, or so I've been told. One customer wrote to me and said that she realized she wasn't ready to start a business after reading it!
Your purchase includes the ability to join my facebook group to post questions and have me answer them for you. This will give you access to more information in case you need further instruction after reading the book itself. The link to the group will be sent when you get the receipt for your purchase.
Please support my copyright and don't distribute this ebook to people who haven't bought it. I appreciate it. This book is also available on Amazon in a paperback edition for a slightly higher price.