Ocean themed cake decorations for DIY cake decorating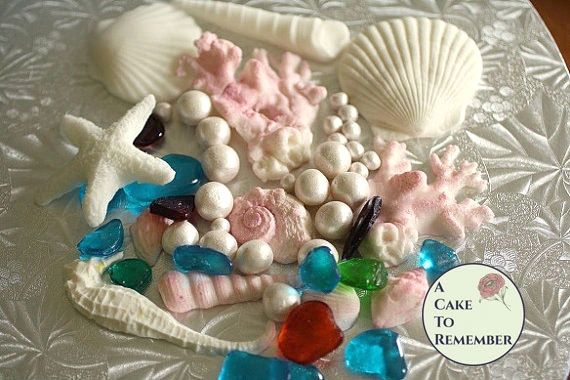 Ocean themed cake decorations for DIY cake decorating
Beach themed decorations for an "under the sea" themed cake. This includes shells, sea glass and pearls and is enough to decorate an 8" round cake.
It will include one seahorse and one starfish plus an assortment of other shells.
DUE TO CUSTOMS ISSUES THIS ITEM DOES NOT SHIP OUTSIDE THE U.S. ORDERS PLACED TO SHIP TO COUNTRIES OUTSIDE THE U.S. WILL BE REFUNDED. PLEASE CONTACT ME WITH QUESTIONS.
The shells can be white or white and another color, choose from the options when checking out.
Store these at room temperature in a dry place.