Precooked isomalt for cake decorating and sugar jewels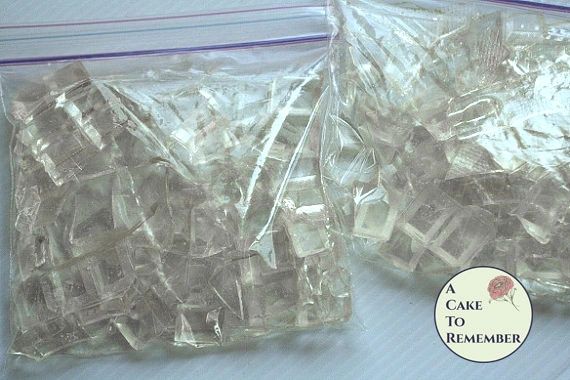 Precooked isomalt for cake decorating and sugar jewels
8 ounces of cooked isomalt that's ready to reheat and melt to use for poured sugar decorations.
This is cooked and poured into molds of varying shapes so that it's easy to reheat just as much as you need.
I use silicone cupcake liners to reheat the nibs in the microwave, since you can let the extra cool in the cups and put it back for later use.
This is not an activity to do with little kids, the sugar gets hot and is a burn hazard, so be careful!
This is clear isomalt, and you can add a little liquid food color to it if you want colored sugar.
Each order is 8 ounces of isomalt, which is enough to make about eighty 3/4" x 1/2" jewels.